CUSTOM KITCHEN CABINETS TREMBLANT
Kyra Inc. specializes in the fabrication of custom kitchens in the Laurentians. Our team makes home visits in the Tremblant area. We offer complete project management services, including the design, fabrication and installation of your cabinets. For 25 years, our avant-garde style and personalized service have earned us a strong reputation.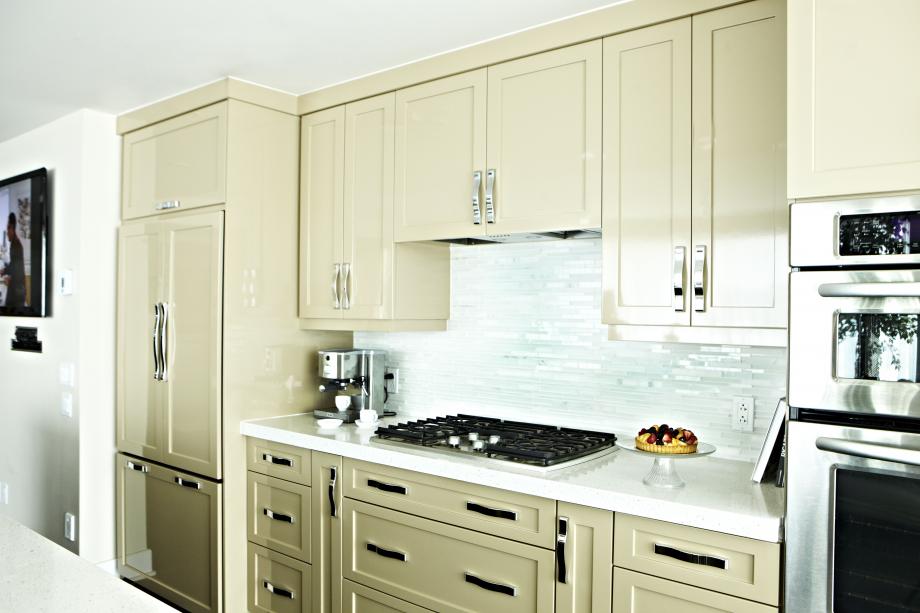 OUR KITCHEN DESIGNERS
Always on the lookout for the latest design and technological innovations, Kyra Inc. is a standard-setter when it comes to making custom kitchen cabinets. Our kitchen designers combine design, ergonomics, style and colour to meet your needs. We work with a very powerful software program that allows us to view projects before they actually take shape. Whether you already have a very specific project idea or need guidance throughout your kitchen renovation, we support you every step of the design and implementation process. Our kitchen designers will create a space that's a pleasure to live in.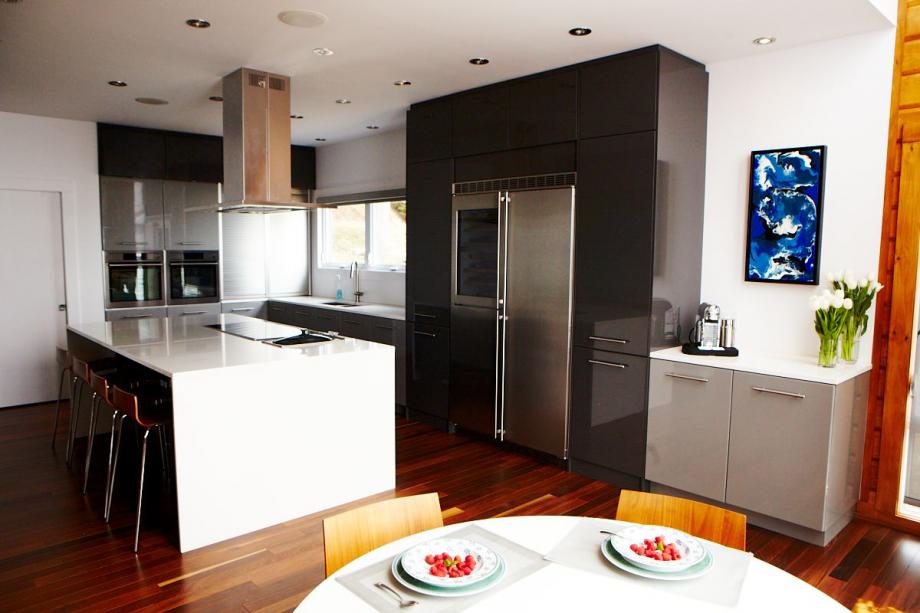 Fabrication and cabinet-making
Kyra Inc., specializing in the fabrication of kitchen cabinets, offers only custom-made products. We make kitchen cabinets that are not only functional and practical, but also beautiful, tough and durable. We offer a variety of styles, custom-designed to meet your requirements. We work not only with most traditional and exotic wood species, but also with other types of products. Our kitchen designers will inform, guide and advise you as you choose a model from among the many kitchen cabinets, doors, drawers, islands, counters, etc., helping you turn your dream kitchen into a reality.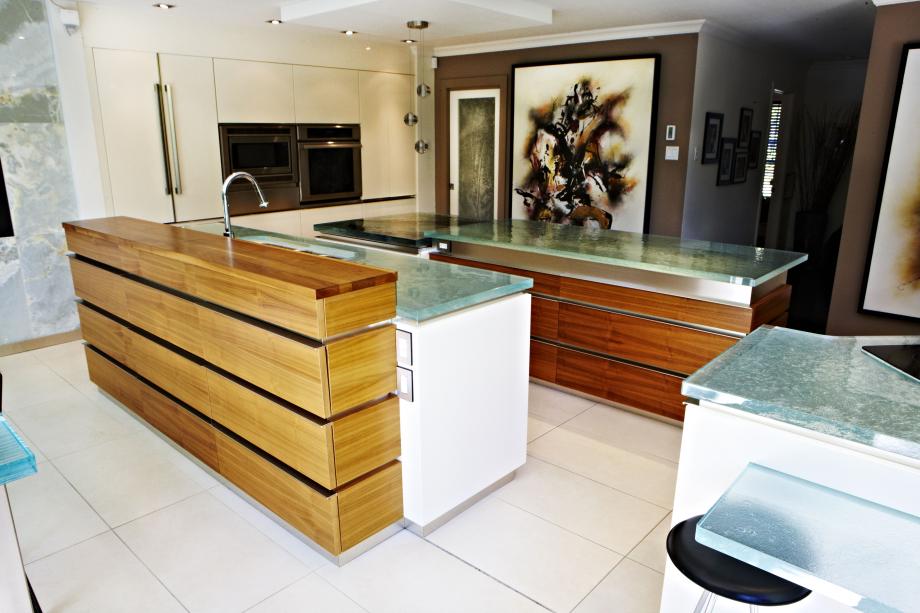 Complete kitchen renovation
Do you have lots of ideas for your kitchen redo? Whether you're planning to enlarge or renovate, our kitchen designers are available to support you throughout your project. Our mission is to work with you to find solutions so that we can design a custom project for you! Our personalized approach allows us to guide every customer through a project that suits their tastes, needs and lifestyle.