CUSTOM KITCHEN CABINETS SAINT-ADOLPHE-D'HOWARD
Located in Sainte-Adèle, Kyra Inc. has been designing and crafting high-quality custom kitchen cabinets for more than 25 years. Our team makes home visits throughout the Saint-Adolphe-d'Howard region. You can also visit us at our workshop and showroom, where we can discuss your project together.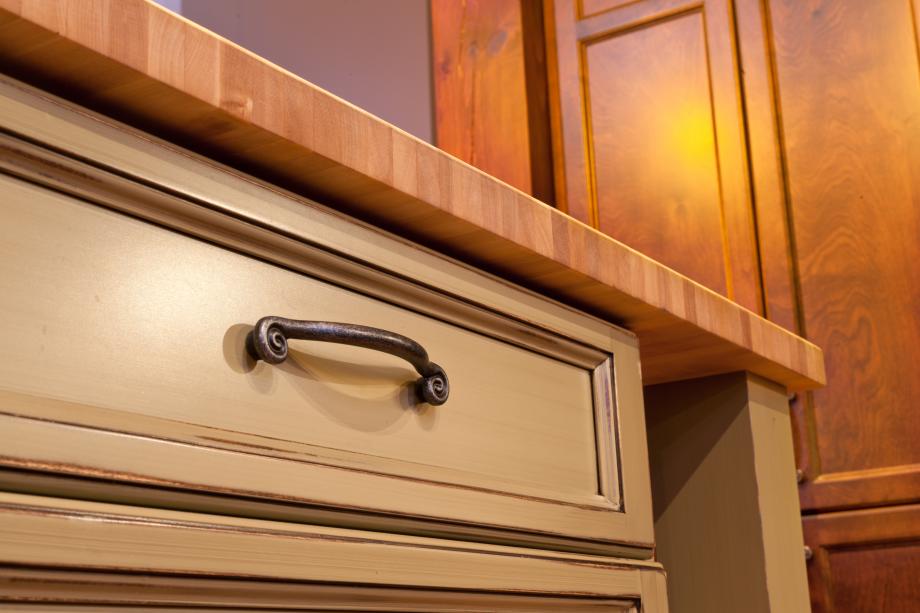 Our kitchen designers
Our kitchen designers have the know-how and skills to offer you the kitchen of your dreams. Every detail will be thought through, the finishing work will be meticulous and every square metre will be optimized for a kitchen that harmoniously combines aesthetics and function. Remodeling your kitchen is also a good way to add value to your home. Your kitchen will be planned professionally and thoroughly by our kitchen designers. Steeped in the profession, our kitchen designers know the current trends, the rules of ergonomics and the products and accessories that will be the right fit for your needs and tastes.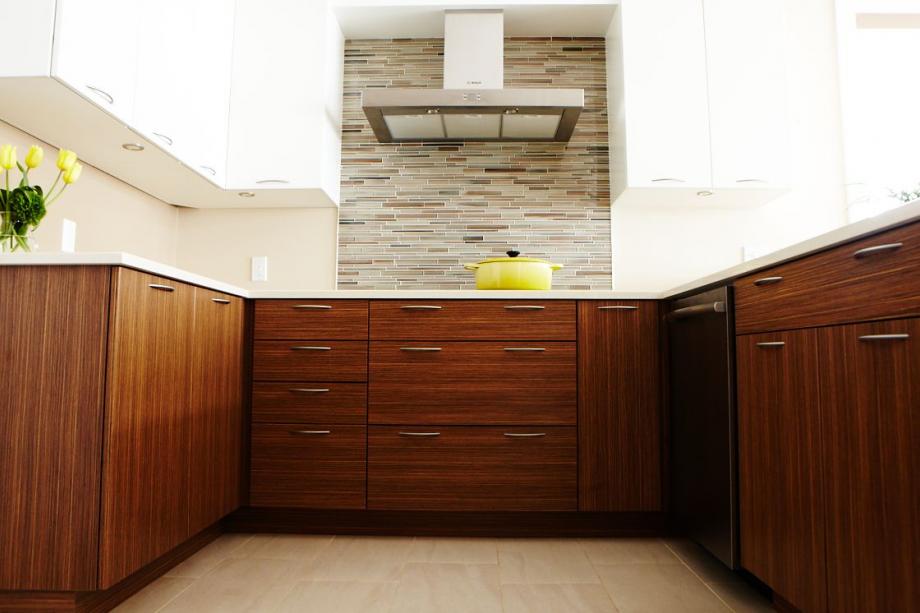 Fabrication and cabinet-making
Who hasn't dreamed of having a stylish, welcoming kitchen? Whether your tastes run to country farmhouse or modern, whether you've always dreamed of a large centre island or a glassed-in dining room, when it comes time to remodel your kitchen, Kyra Inc. has a multitude of ideas and options to turn your dream into a reality. Our kitchen designers will inform, guide and advise you as you choose from the many models of kitchen cabinets, doors, drawers, islands, counters, etc., so that your kitchen meets your requirements. For 25 years, our avant-garde style and personalized service have earned us a strong reputation.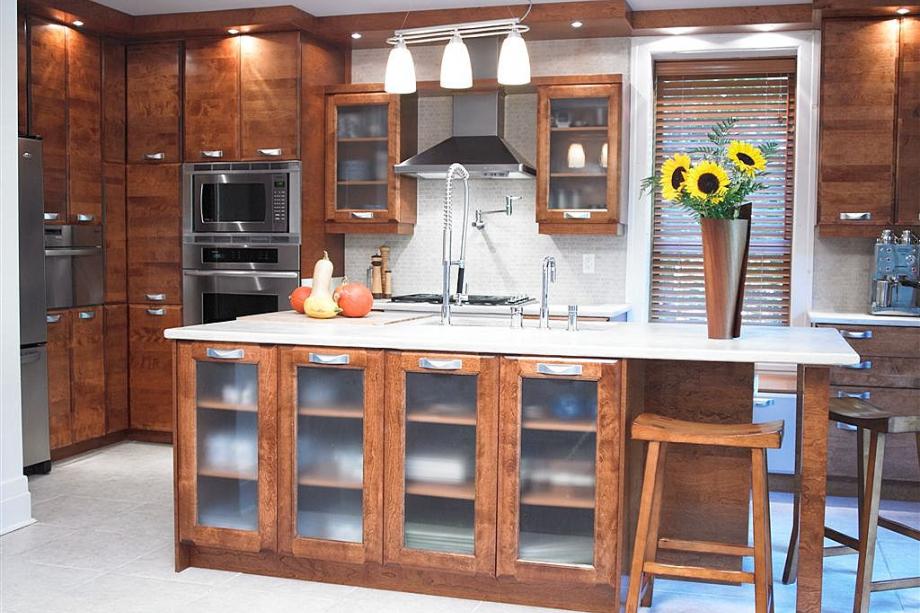 Complete kitchen remodel
No matter what your needs are, we have the type of cabinet and counter materials that you need. Our kitchen designers can recommend the materials, profile, finish and layout that meet your expectations! Whether you have a specific project idea or want to be guided throughout your remodel, we'll support you during every step of the design and fabrication process. Together, we'll make your kitchen project a success! Our team makes home visits in the Sainte-Adolphe-d'Howard region.