CUSTOM KITCHEN CABINETS RIVIÈRE ROUGE
In our kitchen-cabinet workshop located in St-Adèle, our entire team is hard at work creating projects that meet the specific needs of our customers. Many new-build and remodeling projects have been completed in Rivière Rouge. Our installation team can go to your location anywhere in the Laurentian region.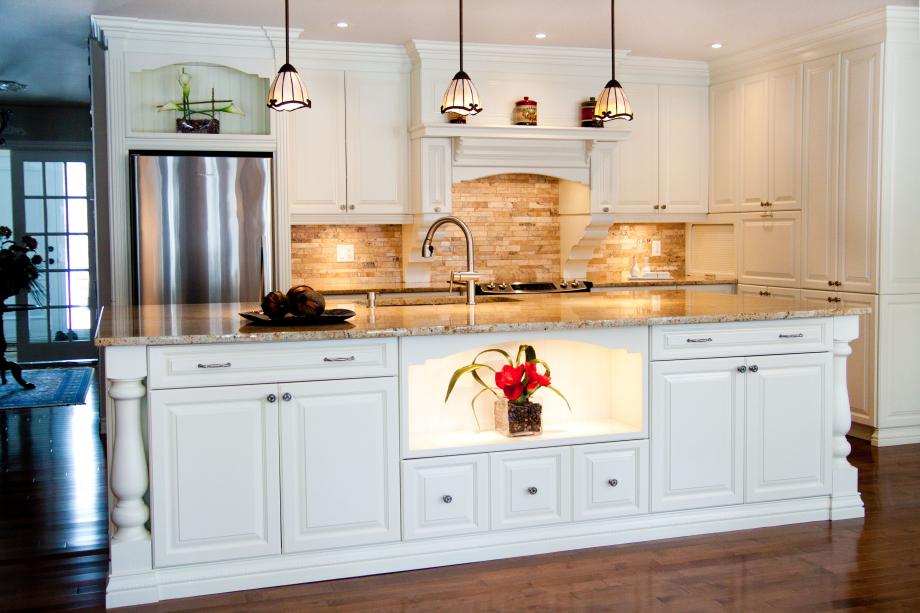 Our kitchen designers
Our kitchen designers' passion, art and know-how and our determination to satisfy our customers' requirements have been central to our success for over 25 years. Our kitchen designers combine form, function, elegance and sophistication with quality materials and innovative solutions to design kitchens that reflect your style. Always abreast of the latest design trends, our kitchen designers provide made- to-order designs. Available in the Rivière Rouge area, our team can go to your location wherever it is in the Laurentian region.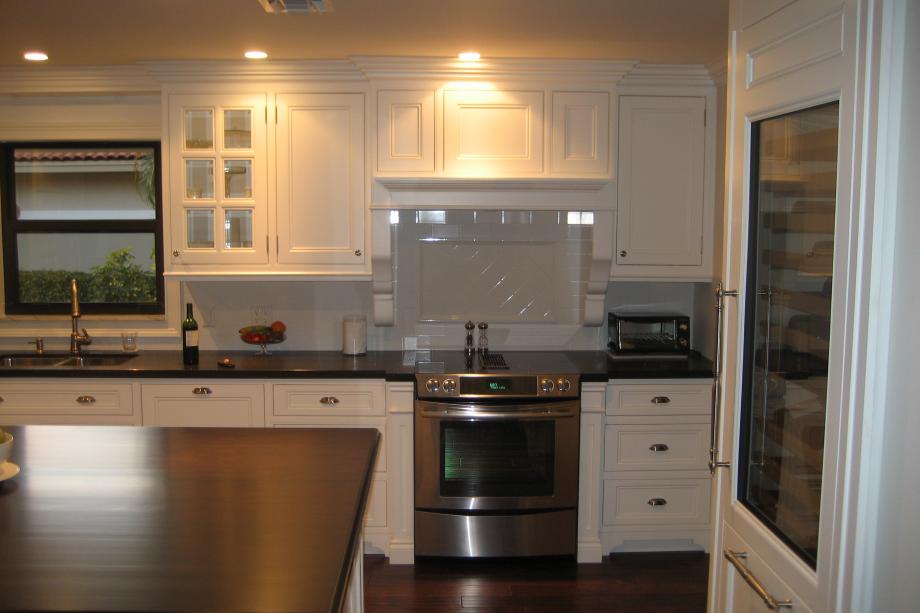 Fabrication and cabinet-making
Kyra Inc. is a company that specializes in the design and fabrication of kitchen and bathroom cabinets. Since 1992, our goal has been to meet our customers' needs by offering them high-quality products, competitive prices and outstanding service. To address our customers' different requirements and budgets, we offer products in a wide range of materials, such as polyester, thermofoil, wood, melamine and laminate. With our attention to detail and the experience we have gained over the years, your satisfaction is guaranteed.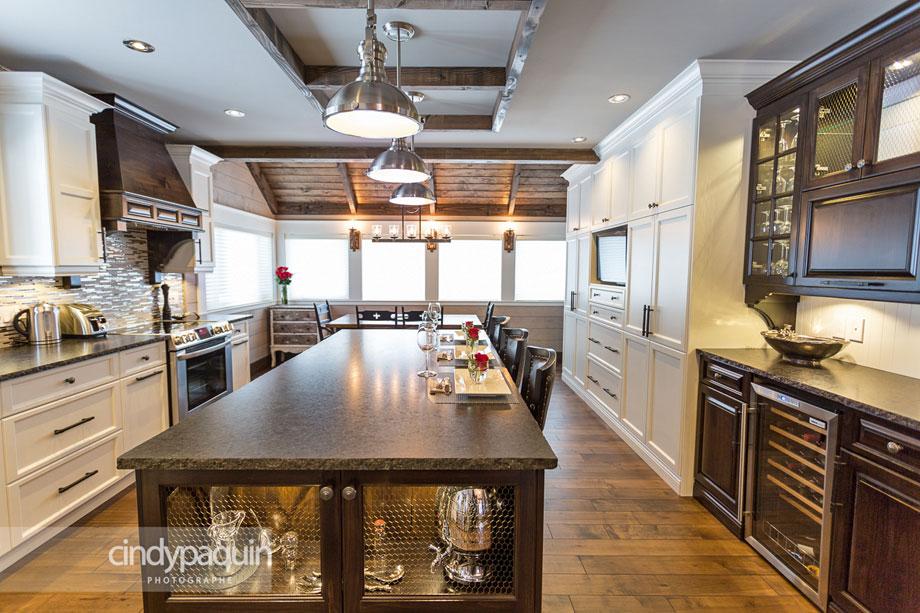 Complete kitchen remodel
Today's kitchen is the heart of a home. Much more than just a kitchen, this space has truly become the room to live in for many homes, which means that it must be both stylish and practical. The materials, colours, built-in kitchen furniture, work surface, credence—every one of these elements can be created. The team at Kyra Inc. joins forces to remodel your kitchen to reflect your taste and needs. For kitchen remodels, we take care of designing, manufacturing and installing your kitchen cabinets. You'll love the design and quality of our kitchens, proudly made in Quebec.